Health & Wellness Applications
Aging in place, with independence.
More than 90% of U.S. adults want to age in place in the comfort of their home, regardless of needing special care. Sudden illness, fire hazards, falls, and wandering are just some of the risks to living independently. WiFi Sensing enables the elderly and those with special needs to live a private life at home while supporting remote caregivers with full monitoring and detection coverage.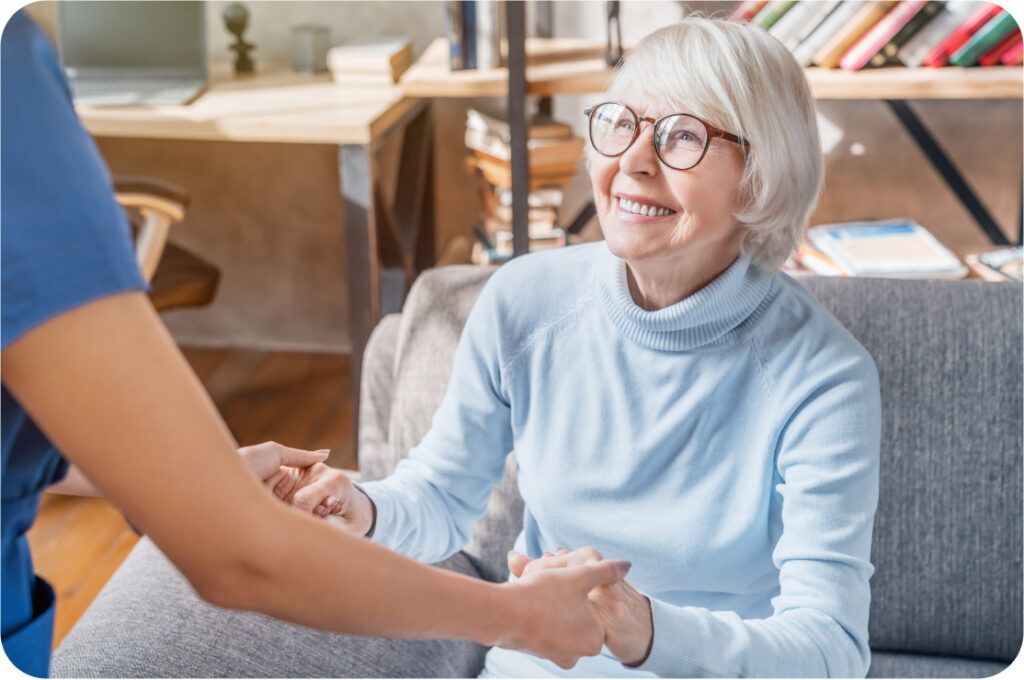 Health & Wellness can do more with WiFi Sensing
.
There is tremendous opportunity for health-at-home providers to adapt their platforms with WiFi Sensing and deliver more comprehensive monitoring.
With 53 million+ caregivers tending to adults and special-needs children, the growth potential is exponentially strong for health monitoring solution providers. Current wellness monitoring solutions require wearable pendants, wristbands, or watches that need charging, leading to a universal problem with adherence — and more false alarms.​ Having the ability to remotely monitor and rapidly respond to a loved one's needs — such as falls, change in breathing rate, or lack of movement — is key to providing a higher level of care and comfort.
What Origin can do. For you.
Trusted caregiver support.
With just a few connected devices, Origin's WiFi Sensing solutions enhance health and wellness platforms with whole-home coverage without the need for wearables. Origin has the highest level of accuracy, empowering you to send instant alerts and route vital information to caregivers or emergency services for faster response times and greater peace of mind.
Fall detection
One in four older adults experiences a fall, which in turn doubles the chances of falling again.
Wall-mounted radar devices have a limited field of view and can only reliably catch a fall if it occurs within a narrow parameter. Origin's Fall Detection application recognizes a fall no matter where it happens. Once a fall occurs, our Motion and Breathing AI engines determine whether the person has gotten up or is still on the floor, and route the information to vital stakeholders.
Activity insights
Too many trips to the bathroom or increased idle time in the living room can be signs of a present or emerging concern.
Origin's Activity Insights application detects and interprets movements and micro-movements like walking, standing, and sitting. Origin's AI engines fuel data sets, so machine learning tools can recognize patterns in behavior and deviations from the norm.
Sleep insights
Family members and caregivers are often left wondering if their loved ones are OK at night.
Origin's Sleep Insights application taps smart devices in the room to capture time to bed and wake time. The application collects and communicates data on pattern changes such as additional trips to the bathroom or reduced sleep time, providing valuable insight into their loved one's well-being.
Wander detection
Declining memory can result in a person's inability to recognize familiar faces or places, and they can become lost or confused about their location.
According to the Alzheimer's Association, 6 in 10 people living with dementia will wander repeatedly, which can be dangerous and stressful for both the home patient and the caregiver. Origin's Wander Detection application provides presence monitoring to detect and notify whether someone is or is not at home.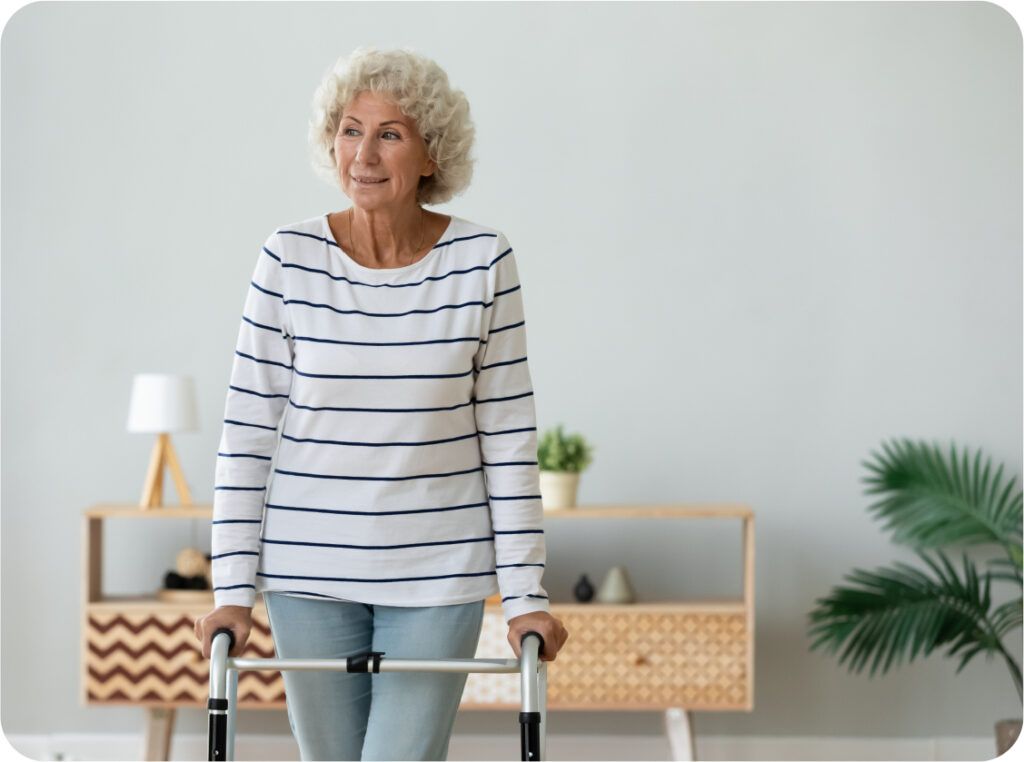 The shift from smart to intelligent — at home, at work, and in the car.
Origin's Key Takeaways from CES 2023
For many technology and consumer product companies, the Consumer Electronics Show (CES®) marks the beginning of each new year. As…
Read more

: Origin's Key Takeaways from CES 2023
Request a Demo today
The benefits of WiFi Sensing are many and meaningful. Request a demo to see it in action.