Caregiving is one of the hardest, most emotionally taxing, often thankless jobs. Recognizing the relentless challenges that caregivers face daily, the tech world is rising up, developing game-changing products and apps with the potential to make caregiving easier while supporting seniors' ability to live independently. In the past two years, the number of tech products serving caregivers and older adults has climbed, and the market is expected to keep expanding.
According to The American Association of Retired Persons, the 115 million Americans over 50 represent an enormous market for technology. By the end of the next decade, these older adults and those taking care of them are projected to spend $84 billion on tech products. These products are on a mission to improve the overall health and well-being of elderly loved ones and their caregivers.
Automatic pill dispensers
Many elderly people take multiple medications that need to be administered in specific dosages at specific times of the day. Deviations risk dangerous consequences. Automatic pill dispensers, simple in concept, can remove an enormous burden from caregivers and seniors alike. These devices can be programmed to dispense proper medications at the correct time and alert seniors when it's time to take their pills.
Voice-enabled alert systems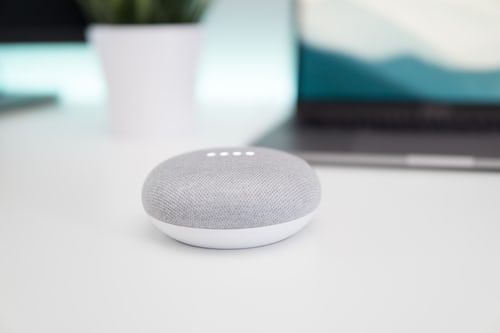 Multiple companies have seen the potential voice-activated smart speakers have to improve the lives of caregivers and adults aging in place. LifePod offers a personalized 2-way voice service that proactively assists family members and caregivers with managing a senior's day-to-day schedule, medications, appointments, activities, and entertainment.
Ask My Buddy is integrated into smart speaker systems Amazon Echo, Google Home, and Apple HomePod. Families can set up personal alert networks for care recipients. In the event of an accident where they can't reach their phone, the elderly loved one can simply say, "Alexa, ask my buddy to call my family," and everyone on the list will be contacted instantly with an urgent message that the person needs help.
Wearable tech
The tech world has moved beyond clunky alert necklaces for seniors. Wearable monitoring devices are now sleeker and smarter. LiveFreely has developed a system called Buddy, an app that works with a smart wearable (like an Apple Watch or a Fitbit) to monitor a senior's health patterns, detect falls, and notify caregivers or 911 in an emergency.
Xenoma has created smart pajamas for elderly loved ones, with sensors to detect vitals, sleep patterns, and falls. Smart Sole has developed a shoe insert with a GPS tracking device, which can help caregivers more easily locate loved ones and patients with dementia, who can wander off and not be able to find their way back home, sometimes placing themselves in danger.
Apps and resources for family caregivers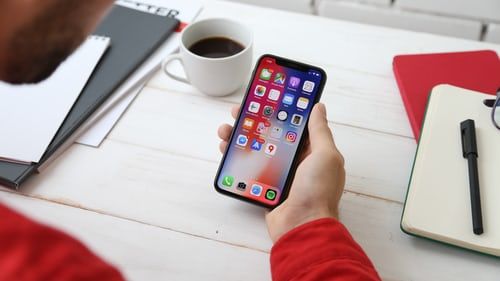 Caregiving can feel isolating. Online support systems where caregivers can interact, learn from each other, and empathize, are becoming increasingly popular and helping to combat caregiver fatigue. Carely is a free app specifically designed to help families come together to care for a loved one. Using Carely, families can organize and track visits, appointments, and activities. Family members can also send care-related messages to each other within the app and gain access to supportive caregiver resources.
TCARE (which stands for "tailored care") was created to prevent family caregiver burnout. Their algorithms analyze caregivers to provide them with personalized strategies to fight burnout as well as tailored care management recommendations.
The products listed here represent only a fraction of this booming market of cutting-edge aging and caregiving tech. More groundbreaking innovations in this space are currently in development. As this technology gains wider adoption, we hope that aging can become more comfortable and caregiving less burdensome.
WiFi Sensing monitoring technology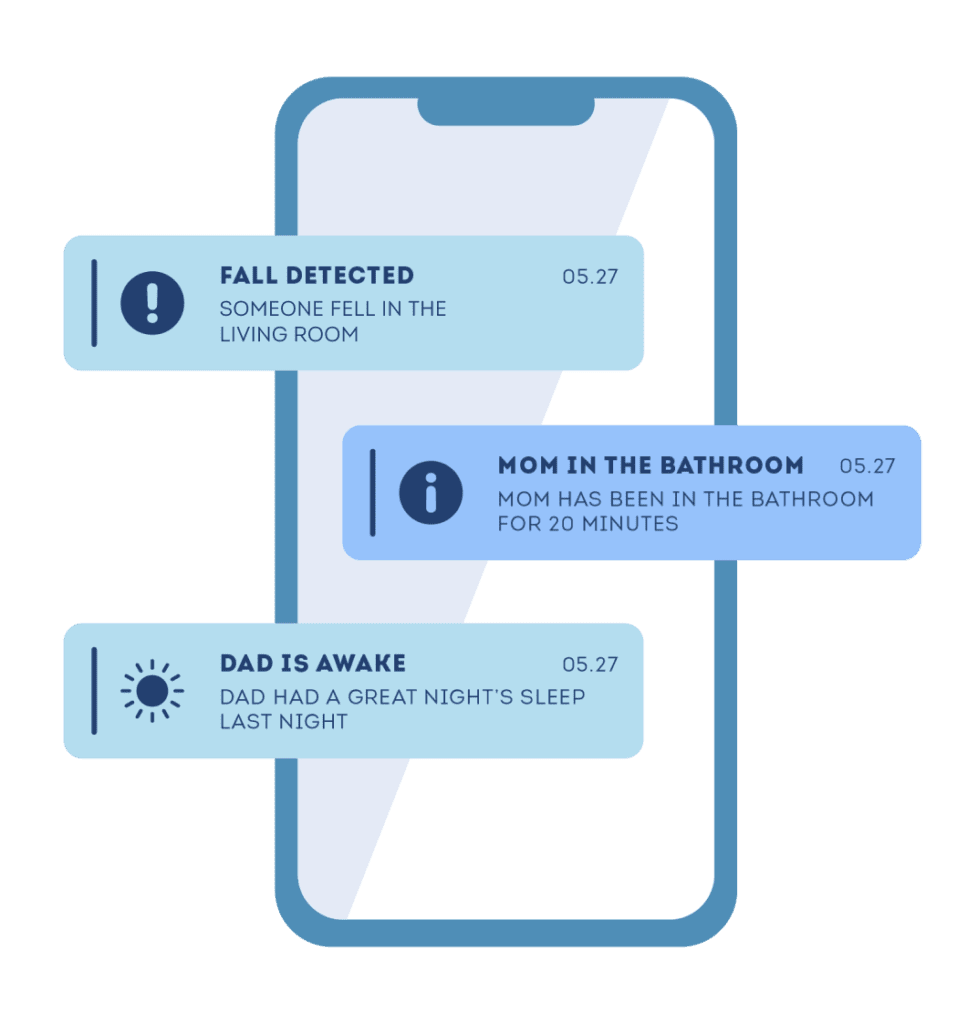 Origin Wireless offers an inventive and discrete monitoring solution that will be a game-changer for caregivers. Our award-winning AI technology harnesses WiFi signals to interpret movement. The patented WiFi solution detects and provides insights into one's breathing, sleeping, location, and motion. When behavior deviates from the norm, the system acts, notifying caregivers through mobile alerts.
The WiFi Sensing systems are unobtrusive, easy to install, and highly sensitive, providing a full picture of their loved one's activities of daily living (ADL). Unlike camera-based products, Origin's monitoring technology allows elderly loved ones to maintain their privacy and independence, with the peace of mind that if something happens, help will arrive quickly. The devices also offer a non-wearable approach, which is especially important for dementia patients.
​​To learn more about the applications of WiFi Sensing for Home and Health, be sure to check back in for our next blog!