As technology advances, the concept of a "smart home" has moved from a futuristic dream to a reality for many homeowners. The smart home industry is booming. By the end of next year, the number of smart homes will surpass 400 million.
Today's homeowners expect modern homes with interconnected devices and appliances. This demand has led to the rise of smart home integrators—subcontractors that expertly build a smart home system and make sure the technology works seamlessly.
Homebuilders partner with these professionals to make sure their newly constructed homes come fully equipped with the latest and greatest smart home technology. Homeowners seek out smart home integrators to modernize existing homes—even decades-old houses can be automated with the right tech and the right team.
To maximize customer satisfaction, professional integrators must meet the needs of builders and homeowners alike. They must be well-versed in the most exciting and effective integrations available.
Read on for an expert guide to the cutting-edge technology all smart home integrators need to offer.
1.Security system integration
Security is a top priority for homeowners. Integrating smart home security systems gives homeowners essential peace of mind. Popular surveillance camera options can infringe on privacy and are vulnerable to hackers. Consider offering highly-accurate camera-less options such as WiFi Sensing.
Integrators should ensure these systems can be accessed remotely through smartphones and integrated with other devices. For instance, if a security system detects motion at the front door, it can trigger the outdoor lights to turn on, deterring potential intruders.
2. Energy management integration
Integrators help create energy-efficient, green homes by integrating smart energy management systems. This involves connecting solar panels, smart thermostats, and energy-monitoring devices. Install technology that automatically adjusts HVAC and energy use based on occupancy, to help homeowners reduce their carbon footprint without lifting a finger.
3. Home health and wellness integrations
Smart homes can improve health and wellness through devices like air purifiers, water quality monitors, Vitamin D-enhancing lighting, and health monitoring systems.
4. Lighting and climate control integration
Integrators can offer clients the ability to customize lighting scenes for different moods and occasions, such as "movie night" or "romantic dinner." Integrating climate control with lighting can also optimize energy efficiency. Imagine a home that automatically adjusts the temperature when a room is vacant or lowers the blinds on a sunny day to keep the interior cool.
5. Voice control integration
Voice assistants, like Amazon Echo and Google Assistant, have revolutionized the way people interact with their homes. Integrating smart devices with voice control systems not only enhances convenience but also offers accessibility to those with mobility challenges. Integrators should master the art of connecting various devices to voice assistants, enabling homeowners to adjust lighting, control thermostats, lock doors, and even order groceries with simple voice commands.
6. Entertainment system integration
Today's home automation systems can bring the magic of a movie theater or concert hall into the living room by integrating audio-visual systems. This might include connecting smart TVs, soundbars, speakers, and streaming devices into a cohesive network.
7. Integration management: a unified experience
With so many devices and systems to integrate, managing them all can be overwhelming for homeowners. Integrators must  provide a unified control interface that consolidates all smart devices into a single platform.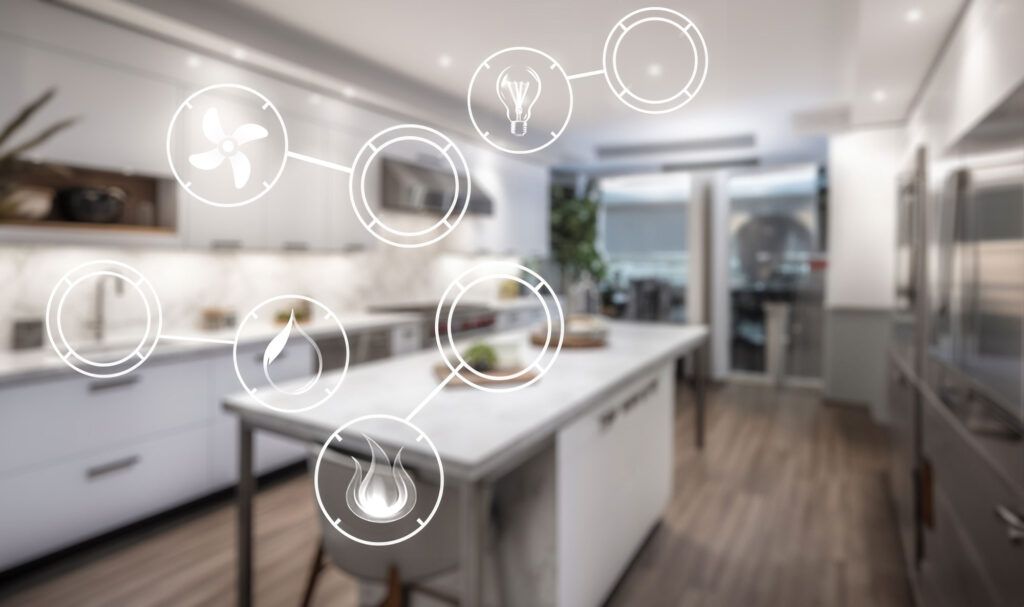 Home automation system considerations
Smart home integrators create truly remarkable living experiences for their clients. To achieve this, they must look at the big picture and make sure every system installed is:
User-friendly: The interface—an app or panel—must be intuitive and easy to use. It should control all smart-home devices from one place.
Secure: IoT devices are a frequent target for cybercriminals. Make sure that all smart home technology used is unhackable, with layered security measures, encryption, and edge-computing.
Fully connected: All smart home tech in the home must be able to speak to each other. As an integrator, make sure these devices you're installing communicate seamlessly.
Automated: Maximize convenience by building home automation systems that will function without having to open an app. For example, WiFi Sensing technology will sense when you're in the room and turn the lights on, and adjust energy/HVAC use based on human presence.
Smart home integrators are reshaping the way people live, interact, and experience their living spaces. By offering leading-edge technology, integrators can exceed client expectations and elevate the smart home experience to new heights.
Interested in learning more about next-level smart home technology? WiFi Sensing can be a game-change for integrators, intelligently automating energy management, home security, lighting, and more. Watch our latest webinar on demand, WiFi Sensing: Enabling Advanced Home Intelligence to learn more.